OpenTravel Messaging Business Functionality
---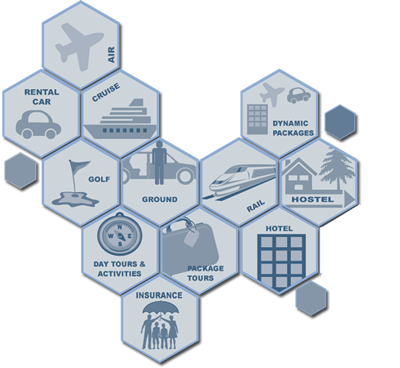 The OpenTravel specification contains the building blocks for business functionality.
With interoperability at its core, the specification's object model design spans numerous travel segments.
OpenTravel Messaging is designed to reuse elements across travel segments so that there is an easy to understand architecture that facilitates partnerships and ease of integration.
In addition to established suppliers, including airline, car rental, and hotel, OpenTravel schema products support emerging segments such as day tours & activities, golf, and ground transportation.
Built by the Travel Industry, For the Travel Industry
Since 2001, OpenTravel has built, promoted and evolved the data messaging standard for the travel industry. The combined efforts of all of our stakeholders over the years have resulted in a unifying specification that has been implemented by hundreds of travel companies – representing thousands of brands and properties – worldwide to create commercial solutions.
Features Enabled by OpenTravel Messaging
Millions of messages are exchanged every day using OpenTravel schema…
Application Connectivity
Booking Documents & Queues Check-ins
Customer and Partner Accounts
Customer Profiles
Descriptive Information
Dining & Meal Plans
Error & Warning
Handling Fares & Booking Rules
File Attachments
Groups & RFPs
Holds & Unholds
Inventory
Inventory Exchanges
Itineraries
Locations

Loyalty Programs
Non-Inventory Items
Notifications
Packages
Dynamic Packaging
Payment & Identification Verification
Pricing, Quotes & Commissions
Rates & Rate Rules
Reservations (Bookings)
Search & Availability
Search & Display (No Availability)
Seat Availability & Information
Shore Excursions
Special Services
Terminal Messaging
Ticket Fulfillment